Anita Márton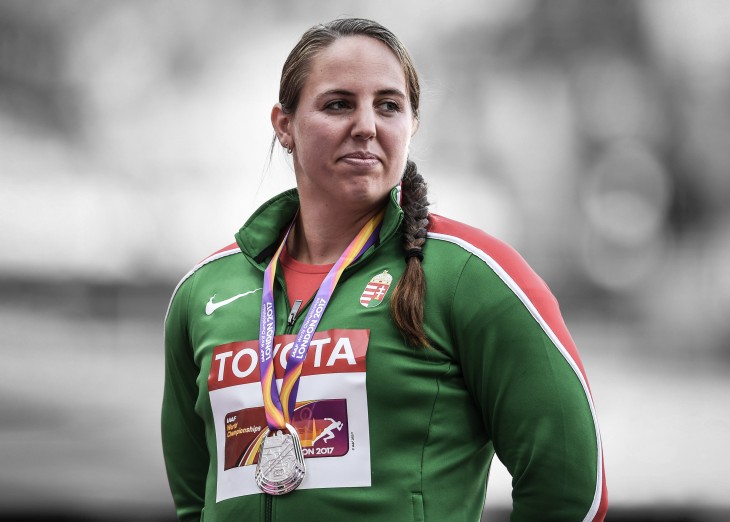 Nationality: Hungarian
Date of Birth: January 15th, 1989
Sports: athletics, shot-put
Club: Békéscsabai AC
Coach: László Eperjesi
Best results: outdoor: 19.87 m, indoor: 19.62 m
Anita is an olympic bronze medalist, silver medalist at the world championships, indoor world champion, indoor European champion shot-putter. Multiple time Hungarian champion, who has also won the national championship several times in her complementary sport, weight-lifting. She holds the national record both in outdoor (19.87 m) and indoor (19.62 m). She has been voted as the best athlete of the year six times in a row between 2014 and 2019, and she received the Order of Merit of the Hungarian Republic in 2016.
2017
World Indoor Championships
Wins silver at the World Championships.
2017
European Indoor Championships
Indoor European champion.
Wins bronze at the Olympics.
Recieves the Hungarian Order of Merit.