Bálint Kopasz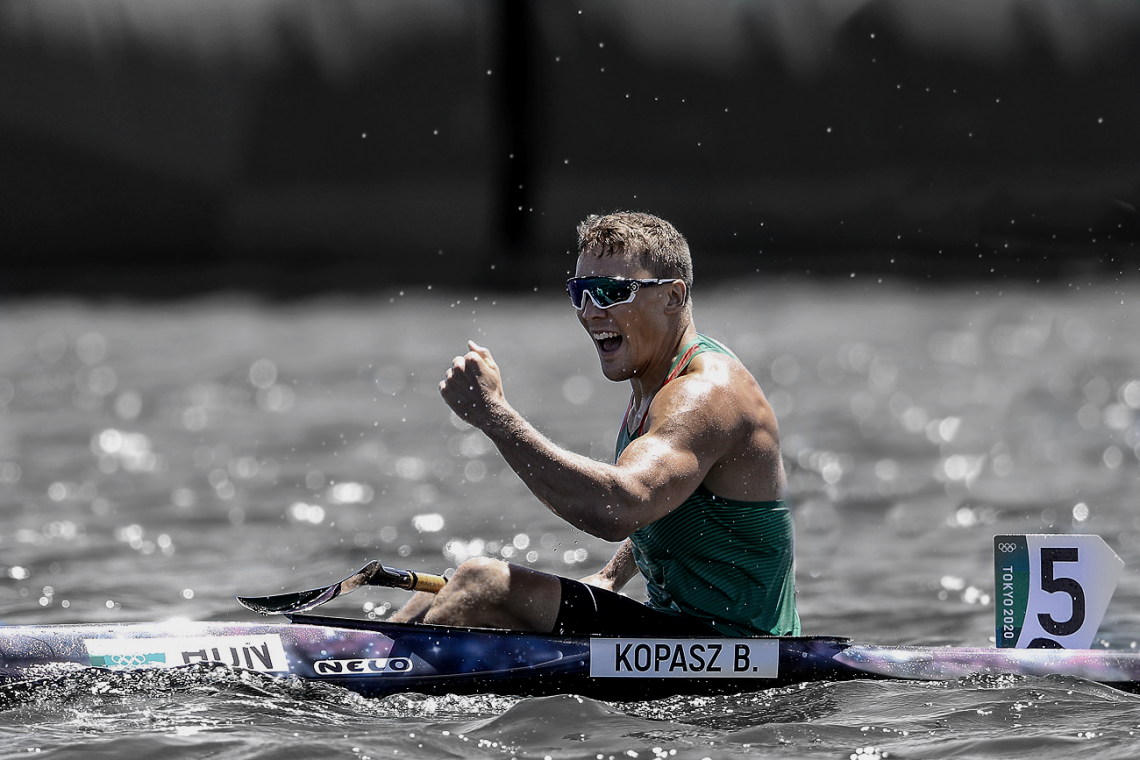 Date of birth: June 20th, 1997
Sport: kayaking
Events: K-1 1000m, K-2 1000m
Club: Győri VSE
Trainer: Irén Demeter
Olympic, world and European champion kayaker.
He started kayaking at a young age, but he also tried his hand at athletics, in which he was also able to win several competitions. He also finished on the podium at international youth competitions, but his breakthrough performace was at the European Championship in 2018 and then the World Championship in 2019, claiming a silver and gold medal, respectively.
At his second Olympics, in Tokyo, he was the shoo-in for the title in K-1 1000 meters, claiming it with confidence.
Olympic champion in Tokyo in K-1 1000 meters.
World champion in K-1 1000 meters.
Finished first in both K-1 1000 and K-1 5000 meters.
2018
world and European championship
Finished second at the European, and fourth at the world championship in K-1 1000 meters.
Finished 10th at the Rio Olympics in K-1 1000 meters.