Márton Fucsovics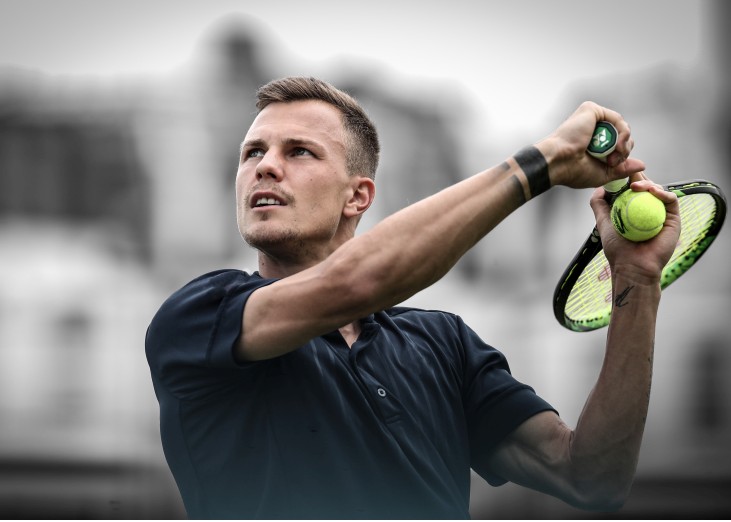 Date of birth: February 8th, 1992
Sport: tennis
Highest ATP ranking: No. 31 (March 4th, 2019)
ATP-tour winner, US Open Boys' Doubles and Wimbledon Boys' Singles champion, Junior Príma Award winner Hungarian tennis player. His talents were recognized at a young age and started training in Germany at the age of 15. At 17, he won the Boys' Doubles at the US Open, in 2010 he was crowned as champion at the Wimbledon Boys' Singles without losing a set and became the first Hungarian tennis player to reach a world No. 1 ranking among junior players. He won his first Challenger title in China in 2013, three years later he played his first Grand Slam match at the US Open. With 2018 came his biggest successes to date, as he advanced to round of 16 at the Australian Open, for the first time since 1983 for a Hungarian male. That year he won his first ATP tournament in Geneva, the first Hungarian man in 26 years to do so. In March 2019 he achieved a career high at No. 31 at the world rankings. In 2020, for the first time in his career, he also reached the Last 16 in two Grand Slam tournaments.
2020
Australian Open, Roland Garros
Raeaches the Last 16.
Wins his first ATP tournament.
2017
Advances into the top 100 in the ATP world rakings, where he's been ever since.
Wins the Boys' Singles.
ITF junior rankings #1
Recieves the Junior Príma Award.
Wins the US Open Boys' Doubles.