Pál "Penge" Székely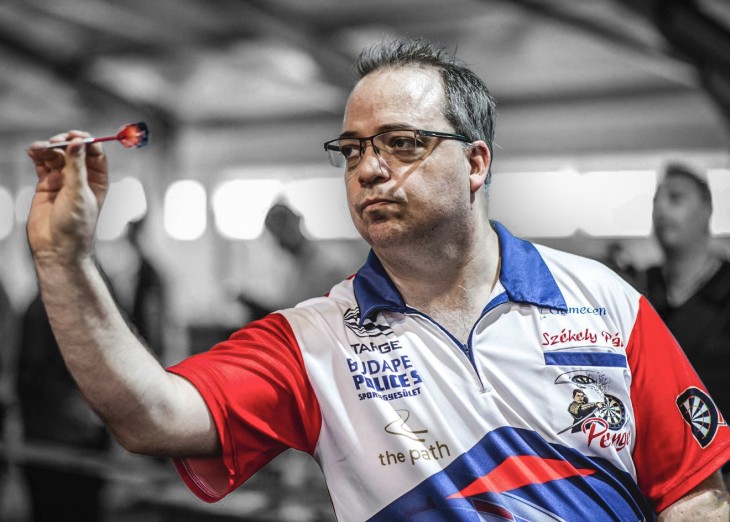 Nationality: Hungarian
Date of birth: November 14th, 1972
Sport: Darts
Club: Soul DC
Penge started his sports career as a handball goalkeeper but with time, the initial hobby, darts became his primary sport. A several-time Hungarian champion in both singles and doubles, his best international result is a second-place, which he achieved five times. He has been a member of the Hungarian national darts team.
Penge created the program Darts Maths, which helps primary school children learn basic mathematical skills playfully. The project which started in 2014 now contains more than 5000 copies of the software in 107 countries used by both educational institutions and private individuals. In Hungary, the software is used in more than 100 schools in maths classes, and the teaching of darts as a part of P.E. classes.
Winner of the Eastern-European qualification.
Becomes Hungary's first professional darts player.
2017
Superchampionship final
Creates the Darts Maths software.